[Golf E-Books] Not everyone likes a hardcopy book. For some, there's nothing better than receiving an e-book and getting into the content right away. If that sounds like you, then below you'll find links to the electronic version (PDF) of my books.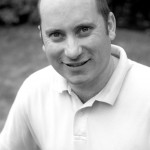 G'day. Cameron here. In 2015 I turned my best books into a hardcopy edition. I've also received many requests for a digital copy - not everyone wants a physical book shipped to their door. So below you'll find the updated versions of my books but in electronic form.
All e-books are delivered once order has been confirmed and are available as a PDF. For best value please consider the book combo (Most Popular) Choose your e-book below.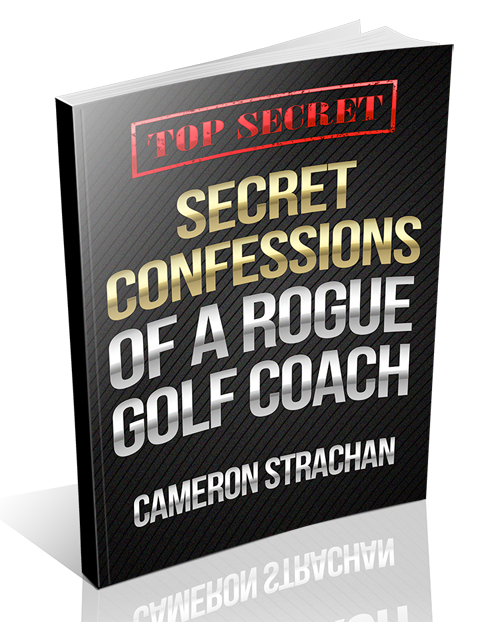 Secret Confessions of a Rogue Golf Coach
This is the book I wrote for a younger me. If I had this material when I was a teenager I wouldn't have lost the plot, had my golf game destroyed and then nearly walked away from the game.
This book goes into great detail about the natural learning process and shows how any golfer, including you, can play your best golf without having major swing surgery.
The feedback I get most about this book is, "I couldn't put it down" and "I love how simple you make things".
BioSwing, the "Golf Swing of the Future"
The fully revised and updated version of the swing model that has been described as the "Golf Swing of the Future".
In this book I share some of my latest thoughts about blending the world of science (biomechanics) with natural learning principles. If you've ever tried, but failed, to fix your golf swing, then I think my "new" BioSwing is for you.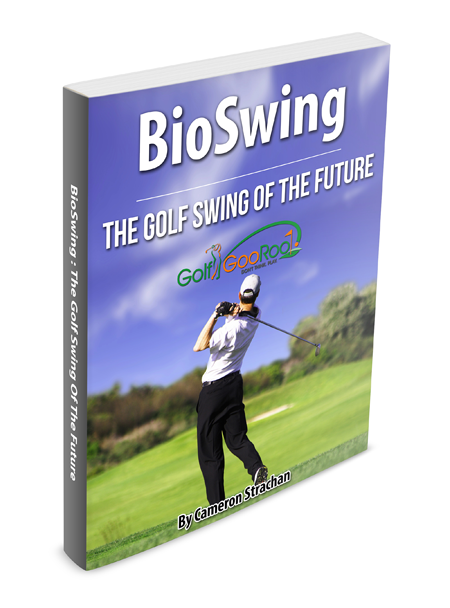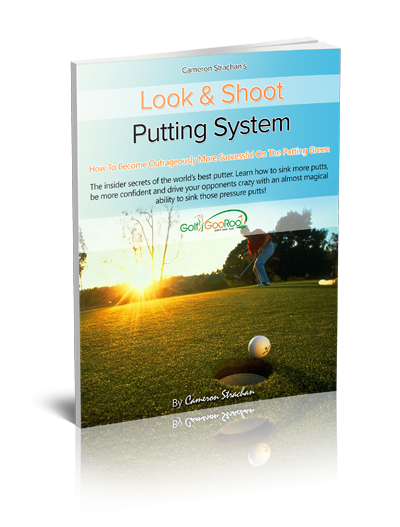 Look and Shoot Putting System
"Look and Shoot" is the term to describe Aaron Baddeleys' putting game. I'm the guy that first showed him the technique and I thought it was about time I published a book on it. My belief is if you can throw and catch a ball you have the necessary talent to be a great putter. Most of the stuff we get taught is rubbish and gets in the way. With my Look and Shoot system you'll unlock your best putting game with the minimum of fuss. This is natural learning at its best and I'm sure it will help you sink more of those pressure putts and have way less 3-putts!
Scientific Golf Swing Secrets
This book gets to the heart of what makes up the ideal golf swing. I have removed all the fluff and given you the most important fundamentals you'll need. And don't think this is going to be a complicated manual. No way!! It's written in plain english so you can get fast results.
This e-book is brand new and is being offered at a special price of $1. Learn More >>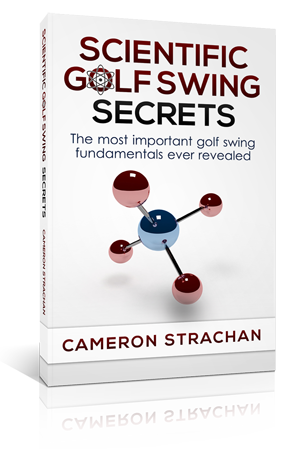 Golf Book Combo
Get all my latest books for a special price. Save on total cost + the shipping cost. One special price for all 4 golf books! Best Value!! Learn More >>
Cameron's passion is the beauty of playing the game of golf and the deeply rewarding learning that can come from it, and in coaching himself and others, I honestly don't know of anyone, in a very confused world of golfers and coaches, who does it better.

- Scott Barrow, Master Coach